It's Almost Here!!!! The Family Life Ministries team is happy to present a virtual live event on the theme of "Communication, Resolving Anger and Conflict".
Date: Saturday, September 26th, 2020
Time: 3 p.m. - 6 p.m. EST
Presenters: Pastor Steven and Tammy Conway.
This Virtual event will be held live on Webex Meetings.  Register here to reserve your spot!  Attendees will treated to interactive presentations, provided with tools and tips to improve their communication skills, learn how to identify your core fear, opportunities to win prizes, and much more.
Once you register, you will receive the Webex Meeting information via email a few days before the event.
About Our Presenters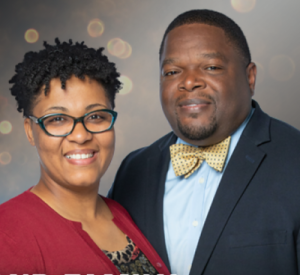 Steven and Tamara Conway have been on the journey of marriage and family for 19 and half years. Married at 22 and 23 years old, they had no clue what was in store. Along that journey, God has blessed them with 4 amazing kids, Israel 18, Abigail 15, Gabriel 10, and Angel 9. It was well into the first year of marriage and the quick arrival of their first son, that they discovered it was more to having a good marriage than loving the Lord. While dealing with their own baggage and maturity issues, they also watched as several marriages of some of their close friends fell apart before their eyes. This devastated them and caused them to want to find out the WHAT and WHY of the demise of marriages (even within the church), as well as do everything in their power to sure up their own foundation. It was through this journey, they developed a deep love for not only improving their own marriage, but helping others within their generation and beyond to avoid common pitfalls, as well as find tools to help repair and restructure relationships. Transparently sharing their own struggles and successes, they hope to help others not become another statistic.
After ministering and working with other couples doing premarital and post marital counseling for over 16 yrs., they decided to launch their own ministry and website in 2019 called "STAMENA4LIFE". A play on words using their names, but most significantly, expressing what they believe God can give us through is His word, practical tools to help us along this journey, building stamina to be able to face the challenges of LIFE, MARRIAGE and FAMILY. In 2019, Tamara also launched a podcast called "AT THE WELL", where discussion about real and relevant topics surrounding the discussion of relationships, dating, and things important to women are discussed. Pastor Conway and his wife Tamara are currently ministering at the Detroit Northwest Seventh-day Adventist Church in Detroit, MI, and have been there pastoring for 10 years, as well as working on developing a Center Of Influence in the inner city of Detroit.