Welcome to the Farmington Seventh-day Adventist church website! We are a diverse church family dedicated to spreading the gospel of Jesus Christ as we enhance our church and embrace our community in Christian love.
We invite you to explore our website, and visit us in the near future; we would love to meet you! We are located on Ten Mile Road between Orchard Lake and Middlebelt Roads.
See you soon!!!
Pastor Luke Penrod
Recent Sermon Podcast
Family Time - Round Table on Worship and Devotional Life
Do you want to have a more fulfilling personal devotional life?  Do you have a burden on your heart for family members who are drifting away from the Lord? Do you have deep and lingering questions about how to have a closer relationship with Jesus Christ?
Our panelist seek to answer the submitted questions based on the Word of God and their Christian walk with Jesus Christ.
Unwavering Loyalty
Becel Debreuze encourages us to be prepared to stand for God in the face of adversity and trial even if God chooses not to delivery us.
Key Scriptures: Daniel 3; Daniel 1:8, 20; Proverbs 1:7; 
GIVE ME CONVENIENCE OR GIVE ME DEATH!
John Trombley shares his testimony about his journey from atheism to Christianity.
Key Scriptures: Isaiah 1:18; Ecclesiastes 12:13; Matthew 10:37-39; Romans 8:35-39;
Armor Up - Belt of Truth
Many people are still asking the question "What is truth?".  Pastor Bentley shares a powerful message from the Word of God.
Key Scriptures: John 18:33-38; John 17:9-19; Ephesians 6:10-20; 1 Peter 5:8; Matthew 4:1-11;
Shields of Brass (YOUTUBE VIDEO)
Key Scripture: 1 Kings 10:1-2,10-12,14-18; 1 Kings 14:21-28; Philippians 3:1-11;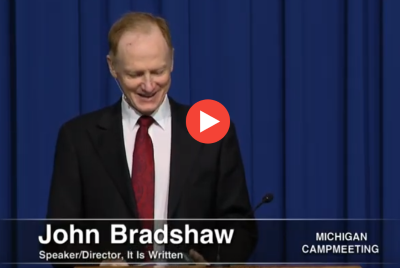 Pentecost Repeated (YOUTUBE VIDEO)
Key Scripture:Mathew 24:4,42,44; 1 Thessalonians 5:3-4; Revelation 18;1-10,17; Revelation 4:11; Revelation 5:12; Revelation 19:1;
Recent UPDATES