Welcome to the Farmington Seventh-day Adventist church website! We are a diverse church family dedicated to spreading the gospel of Jesus Christ as we enhance our church and embrace our community in Christian love.
We invite you to explore our website, and visit us in the near future; we would love to meet you! We are located on Ten Mile Road between Orchard Lake and Middlebelt Roads.
See you soon!!!
Pastor Darryl Bentley
Recent Sermon Podcast
Shields of Brass (YOUTUBE VIDEO)
Key Scripture: 1 Kings 10:1-2,10-12,14-18; 1 Kings 14:21-28; Philippians 3:1-11;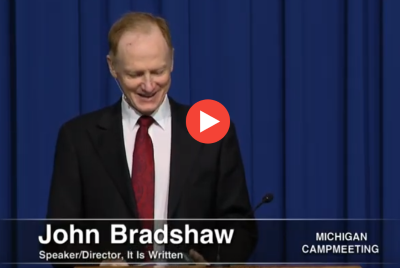 Pentecost Repeated (YOUTUBE VIDEO)
Key Scripture:Mathew 24:4,42,44; 1 Thessalonians 5:3-4; Revelation 18;1-10,17; Revelation 4:11; Revelation 5:12; Revelation 19:1;
Rise
It is important to periodically revisit the biblical pillars of our faith.  In today's message, Bamiji Ibironke reminds us that exercising faith in the promises of God is critical because, without faith, it is impossible to please God.
Key Scriptures: John 5:1-9;
Recent UPDATES
WE WELCOME YOU
We invite you to worship with us in Spirit and in Truth every Sabbath (Saturday):
Sabbath School: 10:00 a.m.
Worship Service: 11:30 a.m.
Pathfinders every 1st and 3rd Sabbath at 1:30 p.m.
Heartland Ministries every 2nd Sabbath 3:00 p.m.
American House Ministries every 4th Sabbath 3:00 p.m.
Join us for Tuesday night Mid-Week Study @ 7:00 p.m.
UPCOMING EVENTS
COME VISIT US