Welcome to the Farmington Seventh-day Adventist church website! We are a diverse church family dedicated to spreading the gospel of Jesus Christ as we enhance our church and embrace our community in Christian love.
We invite you to explore our website, and visit us in the near future; we would love to meet you! We are located on Ten Mile Road between Orchard Lake and Middlebelt Roads.
See you soon!!!
Pastor Luke Penrod
Recent Sermon Podcast
Seek God While You Can
Andrew Bailey reminds us from the Word of God that we should spend more time thinking about Christ and what He has done for us.  Mediating upon His goodness, dwelling upon His promises and seeking God with all of our hearts.  We will find ourselves strengthened and encouraged.  Thus, Christianity 101 is relationship with God through prayer.  What will keep you and sustain you through this challenge here on earth is cultivating and nurturing that relationship with God.
Key Scriptures: 1 Samuel 28:3-25
Determined To See Jesus
It can be difficult to see Jesus. Andrew Bailey explains that although there may be barriers in the way—from fake Christians to our own indifference—if we're determined to find Christ at all costs, we will.
Key Scriptures: 1 Corinthians 2:1–5; John 12:20–36; Matthew 8; John 2; Revelation 14
The Ultimate Trust in God
Becel Dubreuze shares stories from the Bible and personal experience about the importance of faith.
Key Scriptures: Proverbs 3:5, 6; Matthew 13:58; Deuteronomy 16:15; 1 Samuel 1; Philippians 4:6, 7; Psalm 121
If These Should Keep Silent
As Christians, how are we carrying God's name? Pastor Penrod talks about the duty of sharing God's messages with the world and the deeper meaning of taking God's name in vain.
Key Scriptures: Exodus 20:7; Luke 19:37–40; Genesis 6; Matthew 12:41; Matthew 25:31–46; Revelation 14:6, 7
Everyone Else
Jasmine Simmons shares her testimony on how she went from not doing anything for God to wanting to do whatever God called her to do.
Key Scriptures: Romans 1:16; Ezekiel 33:1-9; 2 Corinthians 5:10; Matthew 28:19; James 1:2-4; Colossians 3:17;
Shields of Brass (YOUTUBE VIDEO)
Key Scripture: 1 Kings 10:1-2,10-12,14-18; 1 Kings 14:21-28; Philippians 3:1-11;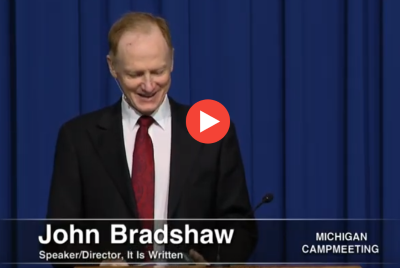 Pentecost Repeated (YOUTUBE VIDEO)
Key Scripture:Mathew 24:4,42,44; 1 Thessalonians 5:3-4; Revelation 18;1-10,17; Revelation 4:11; Revelation 5:12; Revelation 19:1;
Recent UPDATES