Welcome to the Farmington Seventh-day Adventist church website! We are a diverse church family dedicated to spreading the gospel of Jesus Christ as we enhance our church and embrace our community in Christian love.
We invite you to explore our website, and visit us in the near future; we would love to meet you! We are located on Ten Mile Road between Orchard Lake and Middlebelt Roads.
See you soon!!!
Pastor Darryl Bentley
Recent Sermon Podcast
Everyone Else
Jasmine Simmons shares her testimony on how she went from not doing anything for God to wanting to do whatever God called her to do.
Key Scriptures: Romans 1:16; Ezekiel 33:1-9; 2 Corinthians 5:10; Matthew 28:19; James 1:2-4; Colossians 3:17;
The Energizer Bunny
Are there parallels with the time in which we live, to the time in which Enoch lived?  Enoch lived in a wicked time of history!  He found a way to stay connected with God.   If he could do it in his time, can we do it in our time?  Nick Conner shares a message from the Word of God about how we can learn from Enoch's example.  
Key Scriptures: Genesis 5:23,24;
BUILDING THE TABERNACLE
God declared that He wanted to dwell with His people.  But has God's people fulfill His calling in their lives?  They being faithful in the things God has given to them?  Pastor Penrod breaks it down from the Word of God.
Key Scriptures: Exodus 25:8; Isaiah 60:1-3; Luke 16:1-13; Luke 14:15-24; Exodus 35:4-9,20-22; Exodus 36:3-7;
Shields of Brass (YOUTUBE VIDEO)
Key Scripture: 1 Kings 10:1-2,10-12,14-18; 1 Kings 14:21-28; Philippians 3:1-11;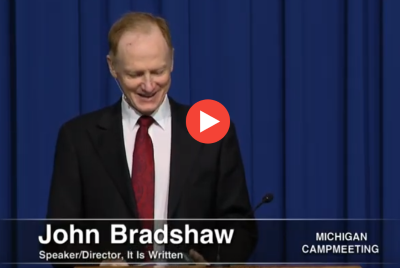 Pentecost Repeated (YOUTUBE VIDEO)
Key Scripture:Mathew 24:4,42,44; 1 Thessalonians 5:3-4; Revelation 18;1-10,17; Revelation 4:11; Revelation 5:12; Revelation 19:1;
Recent UPDATES