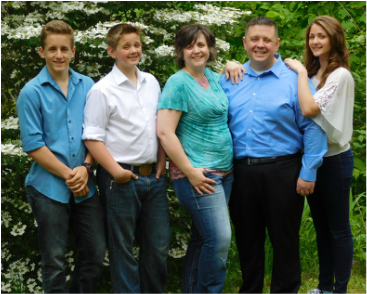 Pastor Darryl Bentley joined the Farmington Seventh-day Adventist Church as Senior Pastor on September 23, 2017 after serving across the Michigan Conference since 2008. 
Pr. Bentley, along with his wife and ministry partner Ginger and their children, hails from North Carolina but he is delighted to be serving God's people in Michigan.
With a passion for both winning souls to Christ and nurturing those who are already part of the family God, Pr. & Mrs. Bentley actively work to see the cause of Christ accomplished wherever He places them.
Apart from serving the Lord in active, full-time ministry, the Bentley's love spending time as a family, travelling, playing music, and just hanging out with brothers and sisters in the Lord.
Contact Pastor Bentley:
Cell or Texts-248.767.2730