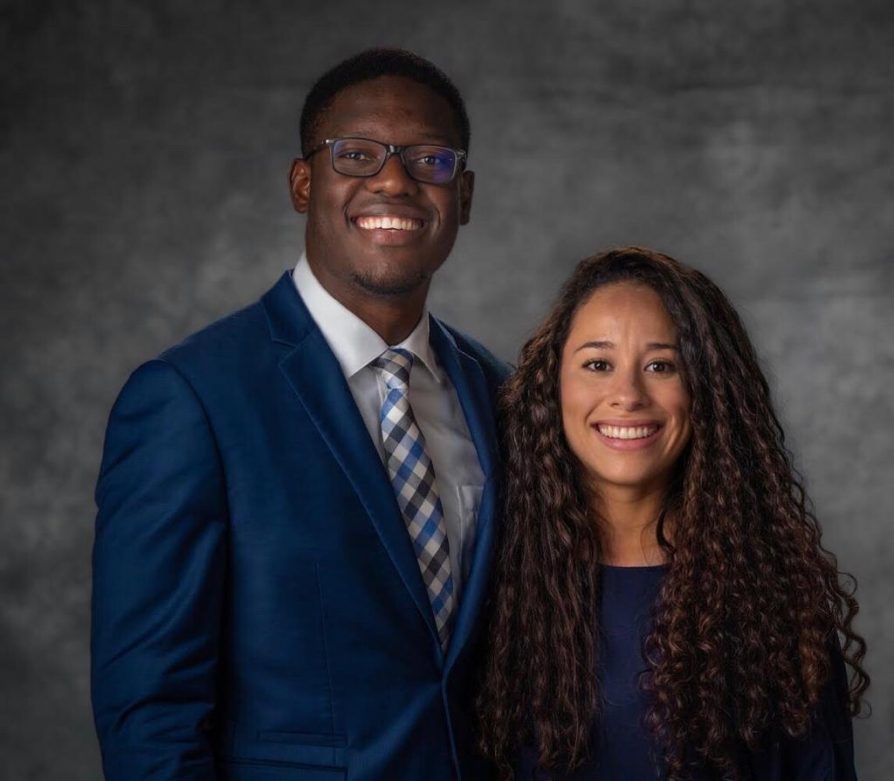 Hi there!
My name is Jorge Neketela. I am originally from Angola, a Portuguese-speaking country in Southern Africa, and I am privileged to be your pastor here at Farmington. Since I departed from my home country in 2015, God has allowed me to travel, study, live, and work in different places such as South Africa, Thailand, China, Ethiopia, and the United States of America, where I got my bachelor's degree in pastoral evangelism from Hartland College.
I am now pursuing my master's in divinity with an emphasis in chaplaincy at Andrews University. I have also served as a Bible worker in three different states, — Virginia, Texas, and Michigan.
Beyond my expectations, God blessed me with the gift to be married to my beautiful wife, Gleydiane Soares, who is originally from Brazil with a missionary and nursing background. Together, we hope and pray to be the representatives of Christ in our church and community as we work to hasten His soon return.
Contact Pastor Neketela
Phone: 540.967.7286
Email: pastorjorge@farmingtonsda.org