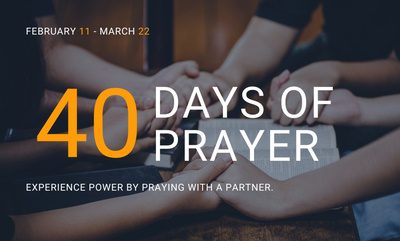 In her book Steps to Christ, Adventist pioneer Ellen White shares, "Why should the sons and daughters of God be reluctant to pray, when prayer is the key in the hand of faith to unlock heaven's storehouse, where are treasured the boundless resources of Omnipotence?" (p. 94). 
As 2023 begins, may the World Church seek the outpouring of the Holy Spirit. May families be led to daily worship, and may all recommit their lives to Christ. Jesus is coming soon.
You are invited and encouraged to participate as our church family comes together to pray for 40 days.
February 11 - March 22, 2023.