Family Life Seminar - "Looking Back, Looking Beyond"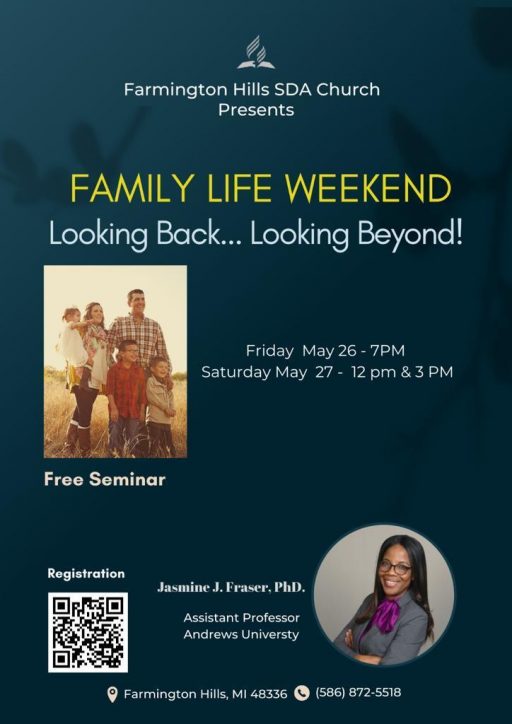 Topics for the Weekend
Friday Evening 7:00 PM:
Let's Start at the Very Beginning: The Way it Were!

Saturday Morning 11:00 AM:
How Did we Get Here? Any Enemy has Done This.

Saturday Afternoon 3:00 PM:
Where Do We Go From Here?
Register for the Event