Financial Peace University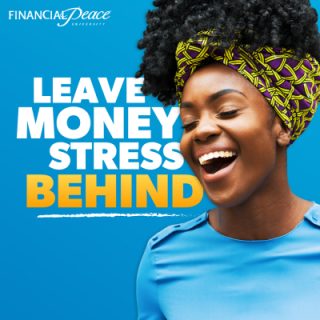 Planning for the future is hard when you're still paying for the past! Listen—there's a better way! Join my Financial Peace University class, and we'll learn how to beat debt and make a plan for the future . . . together! Interested?
No more money fights! With Financial Peace University, you and your spouse will learn how to create (and stick to) a budget, save for emergencies, and make a plan for the future. Doesn't that sound peaceful?
Spoiler alert: The Joneses are broke. That means keeping up with them will only get you into MORE debt! It's time to run fast and hard in the other direction, and Financial Peace University will show you how.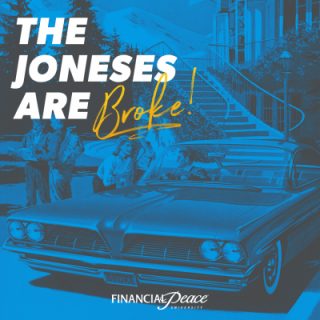 Never worry about money again with Financial Peace University (FPU), the nine-lesson course that gives you the proven plan to master budgeting, pay off debt, build wealth, and give generously. The course centers around lessons taught by Dave Ramsey, Chris Hogan and Rachel Cruze, followed by small group discussions. FPU includes your member workbook as well as one year of free access to Financial Peace Membership, where you'll find tons of online resources to help you start winning with money.
Still interested? 
When does it start?  Due to the coronavirus, the upcoming spring class has been postponed.  Please keep checking the sign up link below for more information.